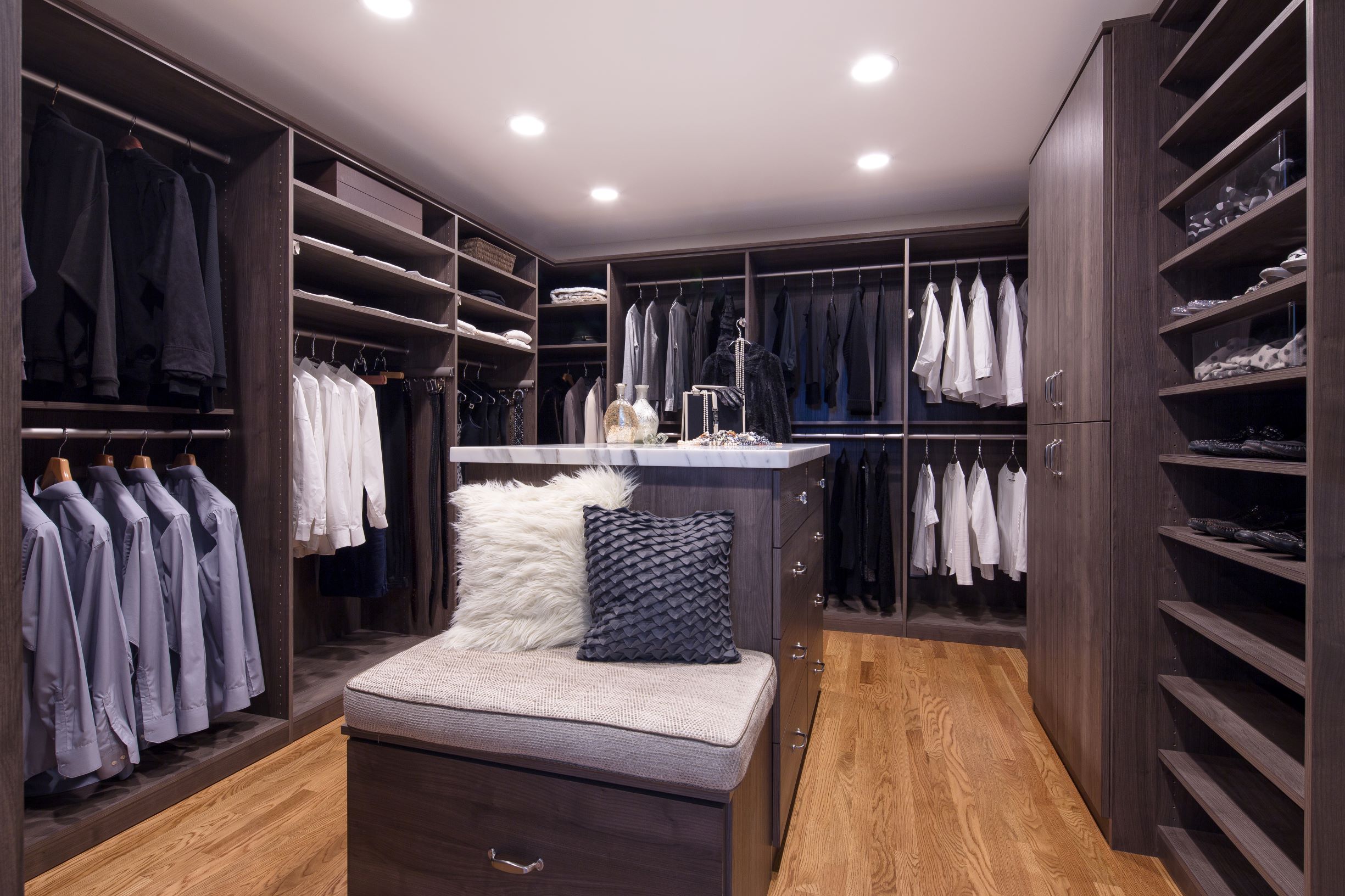 Custom Closets
MillWork DC
Millwork Design Center offers its customers a wide variety of closet designs for a better and more organized life. As one of the reputable closets and cabinets manufacturing companies, Millwork company understands that your closet is a smaller world for you. So whether you want a walk-in closet, reach-in closet, closet island, closet hutch, suspended closet, or 360 organizers, we assist you with our experienced designers for your home organization system.
Types of Custom Closets at Millwork Design Center
After a successful period of deliverance to our esteemed customers. Millwork displays its optimized efficiency at:
Walk-in Closet
Reach-in Closet
Closet Islands
Closet Hutches
Closet with 360 Organizer
Suspended Closet System
Walk-in Closet
Millwork's walk-in closets are one of the most used products. Walk-in closet is the simplest, practical, and typical closet for home organization systems. It is a well-furnished closet that suits many people as it can be modified, reshaped, or remodeled easily. There are various closet designs for the walk-in closet that you can choose according to your space and storage.
Reach-in Closet
If you want to use every inch of room, office, or space, then you have landed in the right place. Millwork's reach-in closets are the most space-saving closets that are customized to fit your space.
Closet Islands
Often mentioned as walk-in closet islands, a closet island is a luxurious and compact closet that offers maximum space and optimized storage. Indeed, for efficient home organization systems, the closet island is remarkable.
Closet Hutches
It is a functional but less common closet design. It offers a comprehensive list of drawers, a counter for placing accessories or shelves. The hutch stands alongside the closet wall, thus offering only one side for storage. Overall, it is an excellent and compact closet design.
Closet with 360 Organizer
The 360 organizers have changed the concept of home organization systems. Being a revolutionary product, it offers more accessibility to organize clothes, shoes, and accessories. In addition, the rotating closet provides more room and perfect for win storage, and pantries too.
Suspended Closet System
Among many closet designs, the suspended closet is a closet that is hanged by a sturdily installed rail into a wall. As a result, the weight is balanced through firm studs, and there is no need to remove wall mouldings while installing. Also, a suspended closet is efficient for small or compact houses and rooms.
Benefits of Custom Closets
Less expensive than built-in closet designs
More organized, more accessible
More storage and space-saving
A true conversion of your dream into reality